Category:
Matthew Placzek
In Spring Sonata by Matthew Placzek, each monumental iris is unique, part of variety of curved floral silhouettes joined by the wavy and curling lines of the leaves. The dancing, lit butterflies add to the movement and connect the groupings of flowers.
Jun 30, 2022
Organic Wood Benches and Planter
Matthew Placzek's organic and nature-inspired benches and planter create a calming and reflective setting for patients, visitors and medical professionals.
Jun 29, 2022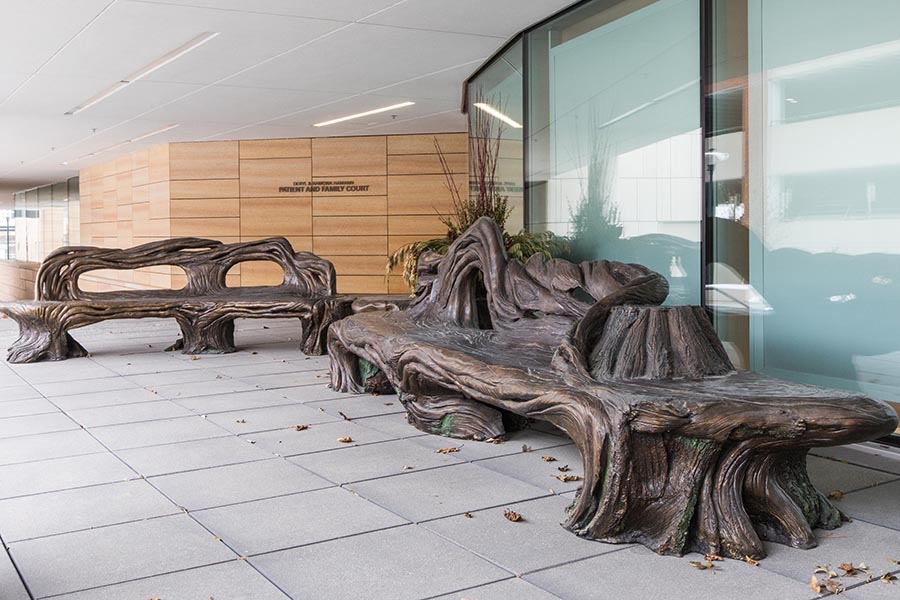 In Colors of the Prairie, Matthew Placzek incorporates elements of nature, such as the prairie grasses of Nebraska, to create soothing works of art to help patients and their families heal physically, spiritually and emotionally.
Jun 29, 2022